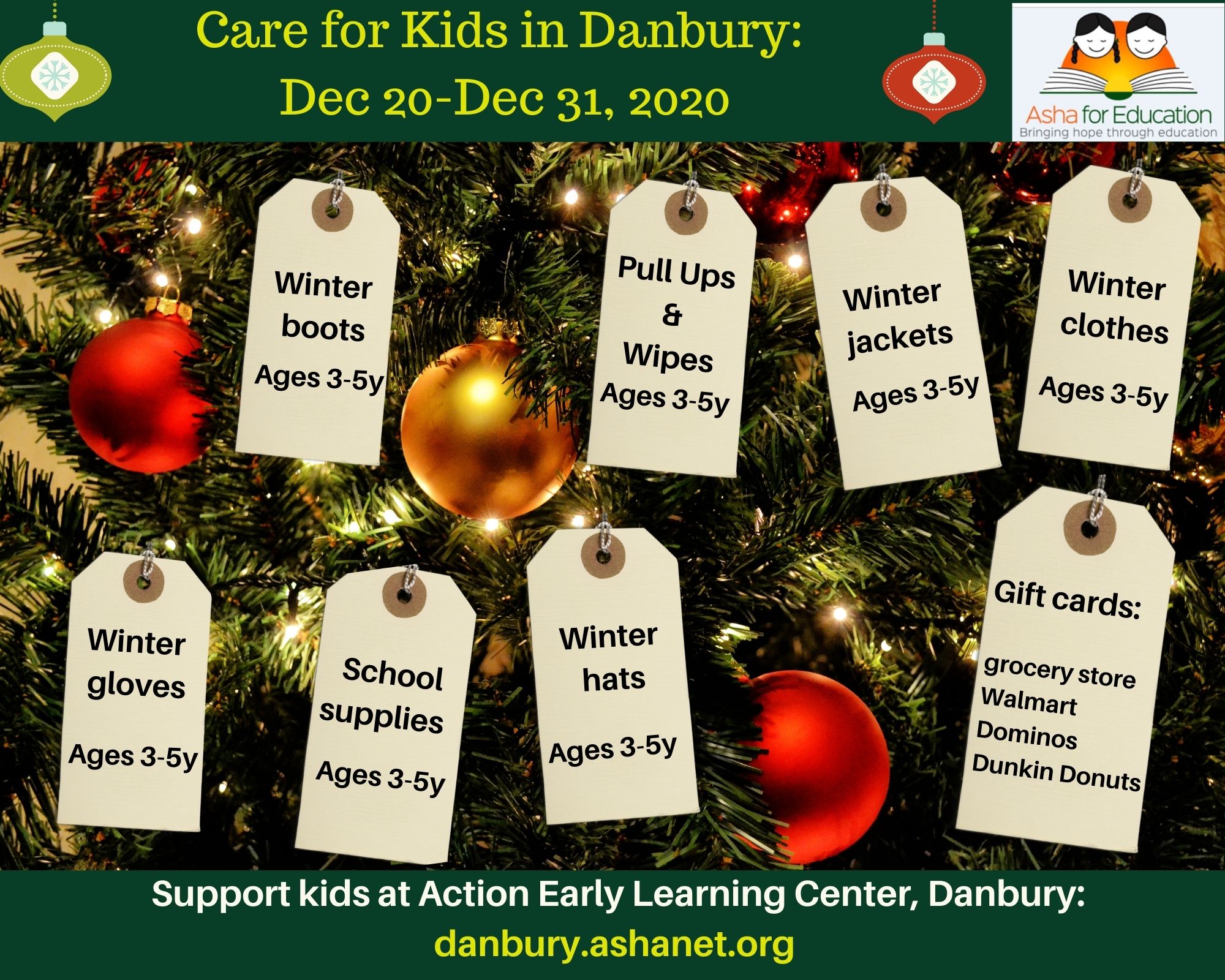 There are many families who are struggling to make ends meet. Families of children at Action Early Learning Center in Danbury will appreciate any help you can provide. Due to capacity restrictions with Covid-19, many children are home at this time.
To donate:
Please check above and pick any item you would like to donate. Let us know what you are donating at https://tinyurl.com/ycnq32z4. You may drop the item off at, or mail to 75 Balmforth Ave, Danbury. Please call (203) 743-3785 to check on their hours. Let us know at danbury@ashanet.org if you need help.
About Action Early Learning Center in Danbury:
The Center provides high quality education to children of neediest families in the area so they are well prepared to enter kindergarten. The center provides social, emotional, physical and creative activities for children while improving life skills of parents through workshops, community fairs and other educational opportunities.