SareGana 2021: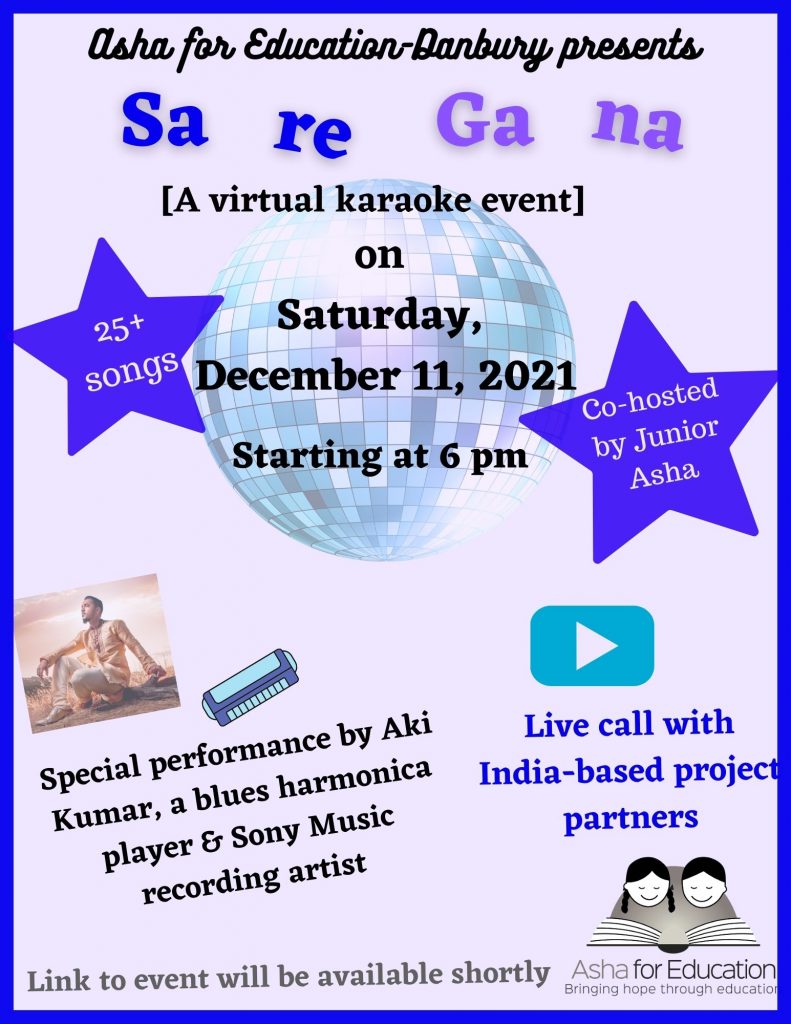 Donate: https://donate.ashanet.org/?c=108
Sponsorship Package:

Asha for Education is one of top 6 organizations rated by Charity navigator as "supporting safety nets of our society and protecting the vulnerable in the pandemic"
Click Here to watch a short video on our 10-Year journey in bringing hope 
A Tribute to Asha Danbury's project partners:
Our project partners in India grappled with the 2nd wave of Covid-19 infections as they were directly impacted by it. It is with a heavy heart that we share with you the loss of our partner, Sridhar at REWARD Trust.
Sridhar considered the support from Asha Danbury as his lifeline and an inspiration for doing more. He believed that the solution for social inequities lies within local government schools as they are within reach of rural communities in India. He leveraged the infrastructure of government schools and supplemented them with motivated teachers in the belief that they could provide the right level of inspiration to children. Our itemized budget for REWARD Trust has been only a single line item toward teachers' salaries and training. It took 10 years for Sridhar to change the landscape of education in once-failing 30+ government schools across districts in Tamil Nadu. Today, the schools have a pass rate of >90% with many success stories at REWARD Trust, and of those who grew up at Sridhar's house-children of the neighborhood's cobbler, mason, janitor, and others.
Sridhar was a scientist at the Indira Gandhi Center for Atomic Research and dedicated his life to giving back to the community. He stayed true to his beliefs and has left behind a legacy. We were fortunate to have had the opportunity to support Sridhar's efforts and miss Sridhar's chat and updates.
Past events: